Enterprise file management and collaboration solutions
We provide Nextcloud installation, configuration, maintenance and support services for your organization
Providing opportunities for units and teams to work together in institutions, keeping different teams in constant communication with each other, monitoring work flows, and keeping and managing corporate files in ordered are important for the professional progress of business.
Nextcloud Hub is an open source collaboration system installed on your institution's servers. It is a comprehensive platform consisting of different solutions such as Nextcloud Files, which is a file sharing and synchronization solution, Nextcloud Talk, which offers calling, messaging and video calling, and Nextcloud Groupware, which offers contacts, calendar, workflow and mailing solution.
We install this platform on your institution's servers, where you can get impactful results with low costs, and makethe necessary configurations. We stand by you in any problem you encounter during use, and provide the necessary maintenance and update services.
SECURE
We attach importance to information security. We are able to store your corporate data entirely on your servers.
FAST
With the speed optimizations we make, your websites and applications open fast, and so your work do not be interrupted.
EFFICIENT
We develop functional features suitable for your needs in a user-friendly manner and maximize your productivity.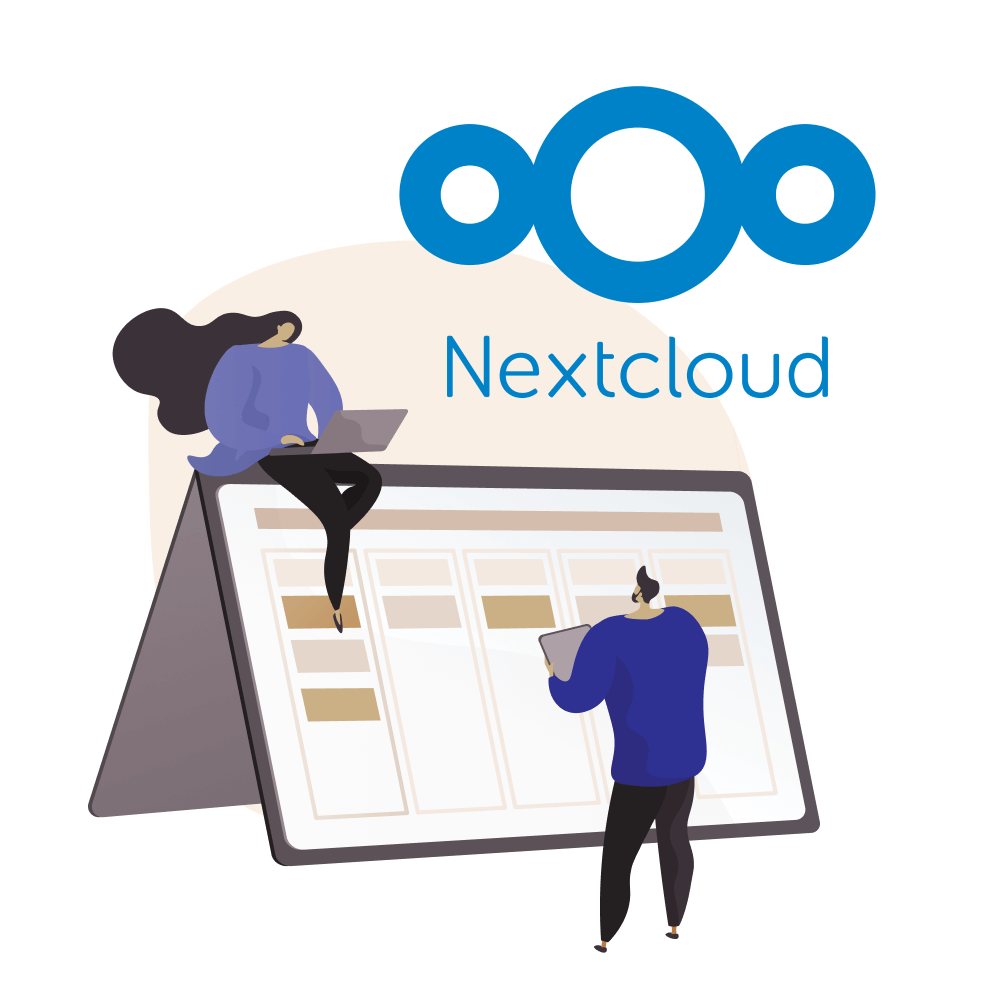 With Nextcloud solutions that we configure in accordance with your corporate needs:
Keep your corporate files in a common area that your employees can access within the limits of their authority.
Share the files privately with your employees in line with their authorities.
You can create new and can edit existing ones on the platform.
You can work on the same file simultaneously with different users.
You can have a professional in-house communication with features such as commenting, mailing, and video call conferencing.
Create a corporate event calendar, monitor the workflow and daily tasks of your employees.
Easily acces your work from anywhere at any time thanks to the mobile application.
Manage your corporate processes from a single point.
Thanks to its open source code, do not have external dependencies.
Protect your corporate data by installing the platform on your servers.
GET A QUOTE